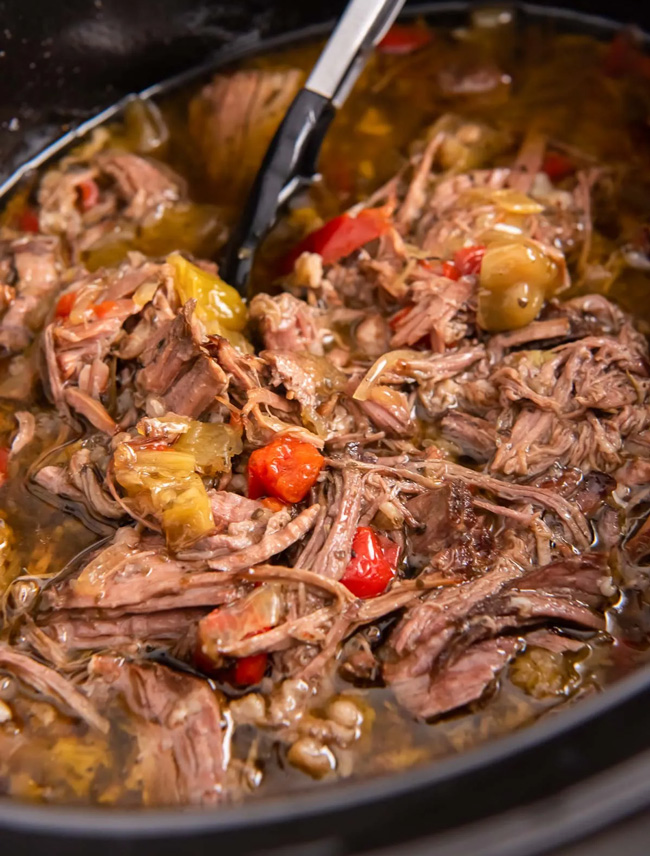 Are you ready for a winning game-day recipe that'll have everyone cheering? Look no further than Kathy's mouthwatering Crock Pot Italian Beef. Here's what you'll need:
Ingredients:
6 lb beef roast (ideal for a family of 5)
8 oz beef broth
1 jar of giardiniera (mild, hot, or a combination – your choice)
Instructions:
Place the beef roast in the crockpot. You can tie it for a neater shape, but it's optional.
Add the beef broth.
Stir in a jar of giardiniera – whether you prefer mild, hot, or a mix is up to you.
Cook in the crockpot on high for 6 hours.
Your beef should be tender and easy to pull apart, perfect for crafting delicious sandwiches.
Serve the Italian beef on soft Italian rolls, topped with mozzarella cheese, and an extra dollop of giardiniera for some added zing.
This recipe is not only a touchdown for game day but also reheats beautifully for a winning meal anytime. Thank you, Kathy Cote-Zuilek – Account Manager, for sharing this delectable recipe!