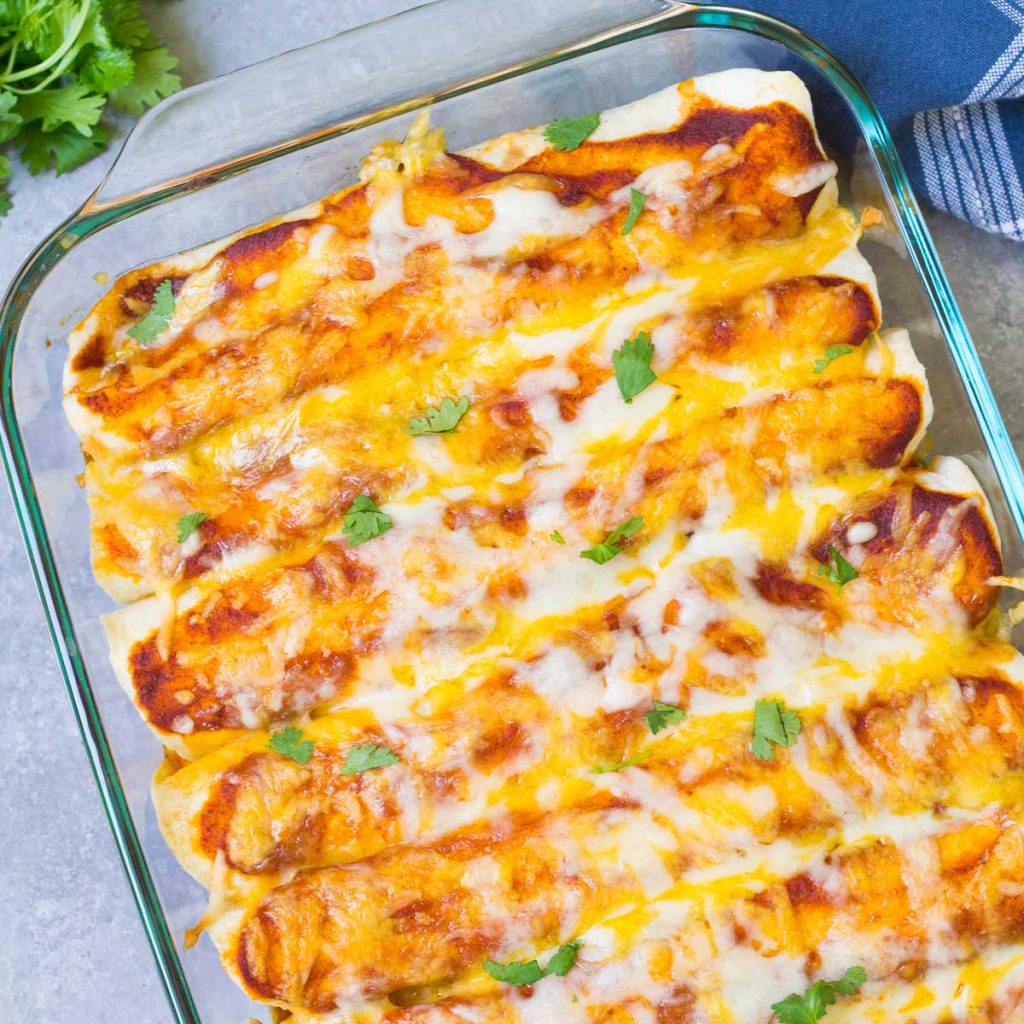 If you're looking for a fantastic meal that's both quick and scrumptious, you've come to the right place. This chicken enchiladas recipe serves 6, has a mere 15-minute prep time, and a total cook time of 55 minutes. Not to mention, it's only 304 calories per serving.
Ingredients:
1 can (10 1/2 ounces) Campbell's® Condensed Cream of Chicken Soup (or 98% Fat-Free Cream of Chicken Soup or Unsalted Cream of Chicken Soup)
1/2 cup sour cream
1 cup Pace® Picante Sauce
2 teaspoons chili powder
2 cups chopped cooked chicken
1/2 cup shredded Monterey Jack cheese
6 (6-inch) flour tortillas, warmed
1 small tomato, chopped (about 1/2 cup)
1 green onion, sliced (about 2 tablespoons)
Step 1: Begin by preheating your oven to 350°F. In a medium bowl, combine the condensed cream of chicken soup, sour cream, picante sauce, and chili powder. Stir it all together.
Step 2: In a larger bowl, mix 1 cup of your soup mixture with the cooked chicken and shredded cheese. Season this mixture with salt and pepper to taste.
Step 3: Next, divide the chicken mixture among the warmed tortillas. Roll up the tortillas and place them seam-side down in an 11 x 8 x 2-inch baking dish. Then, pour the remaining soup mixture over the filled tortillas. Cover the baking dish.
Step 4: Pop the dish in the oven and bake for 40 minutes, or until the enchiladas are piping hot. Once they're done, top them with the chopped tomato and sliced green onion.
A big thank you to Kalana Sayenga for sharing this wonderful recipe with us. Enjoy your mouthwatering chicken enchiladas!