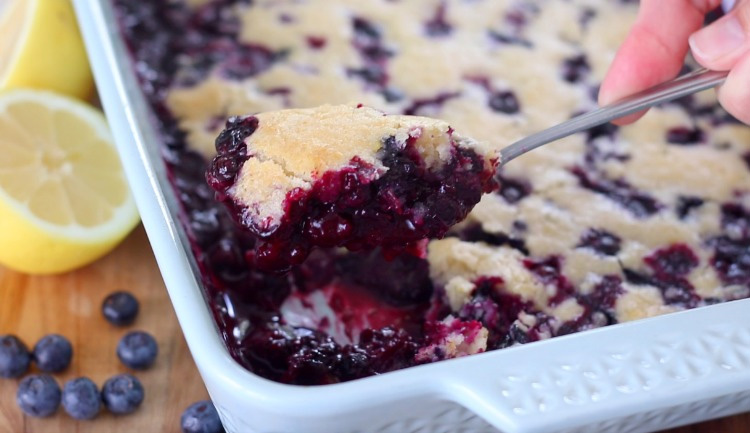 An easy Blueberry Cobbler recipe made with blueberry pie filling and basic pantry ingredients.
Ingredients:
2 packages of cinnamon rolls
1 container of whipped cream cheese frosting
1 can of blueberry pie filling
1 package of lemon cake mix
1.5 stick of butter- sliced thin
Directions:
In a 9 x 13 baking dish layer the bottom with cinnamon rolls
Spread whipped cream cheese frosting on top of cinnamon rolls
Add blueberry pie filling
Add cake mix (DO NOT MIX)
Add sliced butter across the top of the cake mix in rows
Bake at 350 degrees for about 35-40 minutes, or until lightly golden on top.
Let it cool before serving
Serve the cobbler warm from the oven with a scoop of vanilla ice cream, if desired.
Notes
Blueberry cobbler is best enjoyed warm, right after it's baked. Store leftover cobbler covered, in the fridge for 4-5 days.
---
A big thanks to Susan Malott for sharing this delightful recipe from our amazing Payroll Department! Give it a try and don't forget to share your culinary adventures with us. Happy cooking!