Ma Blackman's Macaroni & Cheese
This Delicious Recipe comes from Alyson Parker in our New Jersey Branch.
This is an old family favorite. It used to be called Mac N Cheese from scrap when my then 7-year-old (now grown) stepson misunderstood "from scratch". Over the years we have added ingredients as we went to jazz it up on occasion, like broccoli, jalapeños or adding some other cheeses instead of straight cheddar.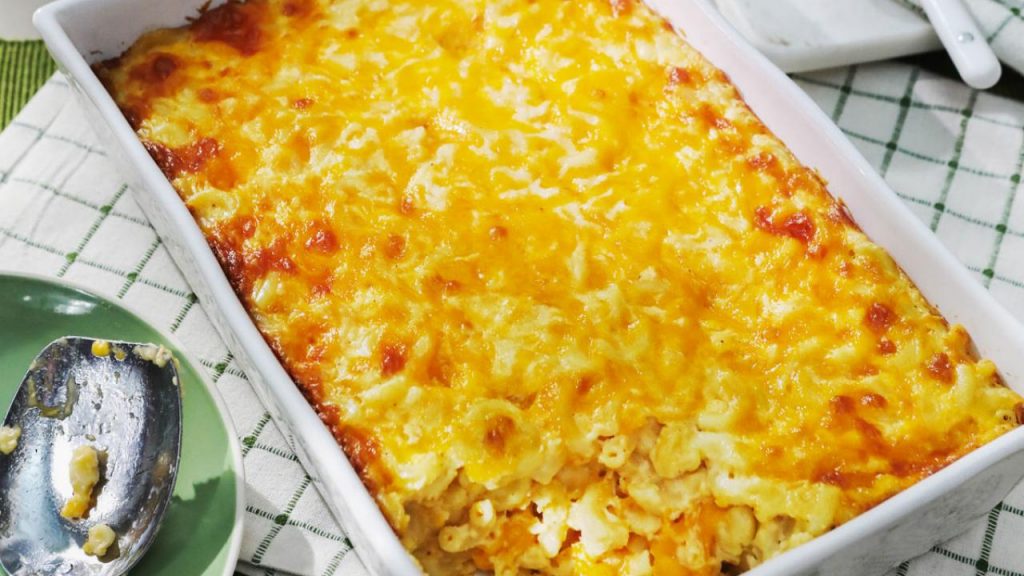 Ingredients
1 lb. macaroni, just cooked al dente (l use Rigatoni)
2 Tbls butter
2 Tbls flour
2 c hot milk
2 10 oz. Bars of Extra Sharp White Cheddar, grated salt+pepper to taste
Directions
Make white sauce of butter, flour, and milk. (Cook butter/flour till golden, slowly add hot milk)
Stir in half-grated cheese & salt and pepper — stir constantly till all melted and slightly thick.
Add cooked macaroni to the sauce.
Pour all into 2 8″ square cake pans
Sprinkle the remaining grated cheese over top and run under the broiler until browned.