Black History Month is a time to remember and recognize those who have made significant contributions to nursing and medicine. Today, around 10% of nurses in the United States identify as Black or African American with that number continuing to grow. Let's take a look at 12 iconic nurses who broke barriers and blazed the path for future generations.
Hazel W. Johnson-Brown
Early on in her career, Hazel W. Johnson-Brown was told that she would never be allowed into a nursing program. She didn't let that stop her and went on to accomplish excellence in the military and nursing profession.
She earned her Bachelor's Degree in Nursing from the Harlem Hospital School of Nursing.
Joined the army and served in both Japan and Korea where she trained nurses headed to the front during the Vietnam war.
Johnson-Brown became the first Black woman to achieve the ranking of Brigadier General and lead the US Army Nurse Corps, which numbered 7,000 members at the time.
Throughout her life, she continued to focus on education – she went on to earn a Master's Degree and a Ph.D. in educational administration.
Sojourner Truth
Most people recognize Sojourner Truth as a fervent abolitionist who was able to escape slavery, fewer people know about her own career as a nurse. While she was still a slave, Truth served as a nurse to the Dumont family. When she was granted freedom, she worked for the National Freedman's Relief Association in Washington DC. As part of this position, she often spoke before Congress, advocating for nursing education and formal training programs.
Susie King Taylor
During the Civil War, Susie King Taylor volunteered for the Union Army and served in many different roles. But perhaps most importantly, Taylor bravely risked her own health and safety to care for ill and wounded soldiers. In fact, she even snuck into the tents of soldiers who had been quarantined with smallpox and provided them with the care they needed to recover. Her kindness and dedication to compassionate care knew no boundaries.
Goldie D. Brangman
Goldie D. Brangman was a part of the emergency surgical team at Harlem Hospital that was responsible for a successful emergency heart surgery performed on Dr. Martin Luther King Jr. following an assassination attempt in 1958. Many who were present that day wanted to move Dr. King to a different hospital. It was finally decided that King could not survive the move and needed help immediately. Brangman was responsible for physically operating the breathing bag that kept Dr. King alive during surgery.
After this momentous day, Brangman went on to have an illustrious career, which included serving as President of the American Association of Nurse Anesthetists (AANA) from 1973-74. On October 2, 2017, she turned 100 years old while still volunteering for the American Red Cross and remaining an active member of AANA.
Patricia Bath
As a pioneer in Ophthalmology, Patricia Bath is not only passionate about eyesight but also about patient rights. In 1976, Bath founded the American Institute for the Prevention of Blindness to advocate for eyesight as a basic human right. By 1973, she became the first African-American to complete a residency in Ophthalmology. Bath decided to pass on her passion through teaching and went on to serve as a faculty member at Jules Stein Eye Institute at UCLA.
Betty Smith Williams
As a leader and trailblazer, Betty Smith Williams was the first African American to graduate from the Frances Payne Bolton School of Nursing in Cleveland, Ohio, and to teach at a higher education institution in California. From there, she went on to start the National Black Nurses Association in 1971, which is still working to improve healthcare for African-Americans across the country.
Lillian Holland Harvey
Lillian Holland Harvey was a successful nurse and a powerful educator. She served for 30 years as the Dean of the Tuskegee University School of Nursing where she was responsible for developing the school's Bachelor of Science in Nursing Degree. She served as a leader to her students and inspired them to continue their education while giving back to the community.
Harriet Tubman
Harriet Tubman is another recognizable name from history, but her work as a nurse is a lesser-known detail than her monumental achievements of helping over 300 slaves travel the underground railroad to freedom. During the Civil War, she also earned a reputation as a capable nurse with extensive knowledge of natural and herbal remedies. She treated many soldiers who were suffering from dysentery and smallpox while remarkably managing to stay healthy herself. When the war ended, she continued to care for others and eventually helped to start a home for the elderly.
Mary Eliza Mahoney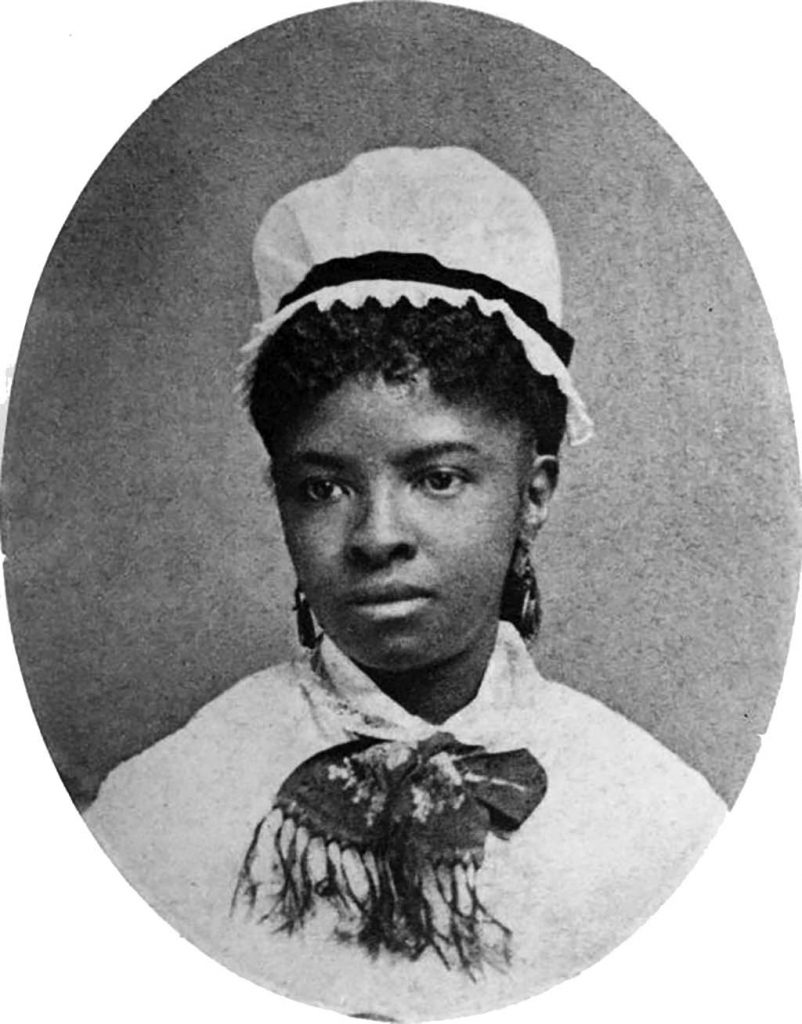 Mary Eliza Mahoney was the first Black registered nurse in the United States. In 1879, she graduated from a program in New England that required 16 hours of labor, seven days a week. The program started with 40 students, only 3 graduated – including Mahoney. She proved her mettle and went on to blaze trails for future nurses. In 1908, Mahoney helped to establish the National Association of Colored Graduate Nurses. In recognition of her achievements, the American Nurses Association created the Mary Mahoney Award, which is still considered one of the highest honors a nurse can receive.
Mabel Keaton Staupers
From the beginning of her career, Staupers was met with resistance amongst segregated nursing programs. Instead of becoming discouraged, she continued to care for patients while also fighting for racial equality. As a result of her efforts, the US Army Nurse Corps and the American Nurses Association were desegregated.
Estelle Massey Osborne
Osborne holds the distinction of being the first Black woman to earn a Masters Degree in Nursing. From that point on, her mission was to make sure that other Black nurses had better access to higher education. During the 1940s, her work significantly expanded the number of nursing schools accepting African American students and led to the US Navy and Army lifting their race ban. In 1945, she joined the faculty at New York University, becoming the first Black member.
As an instructor, she inspired students and fought for nurses' rights. Today, the Estelle Massey Osborne scholarship helps support nurses who want to follow in her footsteps and earn their Master's Degree in Nursing.
Adah Belle Samuel Thoms
In 1905, at the age of 25, Adah Belle Samuel Thoms graduated from the Lincoln Hospital and Home School of Nursing. Thoms was named Acting Director that same year – a position she held for several years with an exemplary record.
Thoms also worked to set up the National Association of Colored Graduate Nurses and fought to desegregate the American Red Cross and US Army Nurse Corps.