The 2023 OnCon Icon Awards were announced for our 10 individual categories: Marketing, Human Resources, Legal, Technology, CFO, COO, Learning & Development, Data & Analytics, Information Security, and Talent Acquisition.
It is with great pleasure that I am able to share that, Jeff Yesner, CFO Accountable Healthcare Staffing, was announced as a winner for the Top 50 CFO Award. Congratulations!
Award winners have been selected by your peers. Voters selected leaders that they felt demonstrated a good mix of success and positive impact on their organization and/or previous organizations, made strong contributions through thought leadership, have been innovative, and who have exhibited great leadership.
"I am honored to have been recognized in the Top 50 CFO category. Congratulations to all who were also honored. I want to take a moment to thank my family, co-workers and friends." Jeff Yesner, CFO.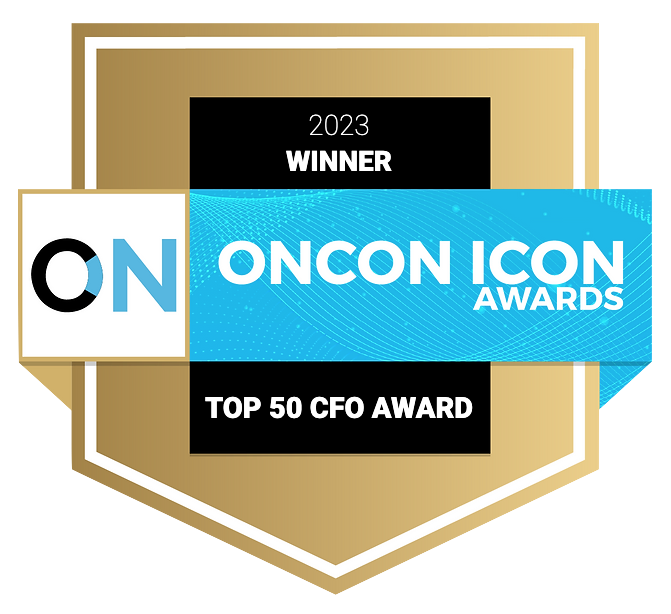 About Accountable Healthcare Staffing
Accountable Healthcare Staffing is a distinguished market leader in the healthcare staffing industry with locations throughout the United States, servicing healthcare facilities in all 50 states. The company places healthcare professionals at nearly 2,000 clients that are comprised of major medical centers, community-based hospitals, outpatient clinics, sub-acute and rehab hospitals, correctional and long-term care facilities, and schools. The company designs and implements workforce solutions programs nationwide with partner clients.
For more information please contact:
Derek Sims Senior Vice President of Marketing and Recruiting
Accountable Healthcare Staffing
(561) 235-7824 or at DerekSims@AHCStaff.com
or visit www.ahcstaff.com