With Tropical Storm Idalia quickly approaching the panhandle of Florida, we wanted to remind you of a few safety tips and preparations needed before a storm. Being prepared can significantly reduce the risk of injury, loss of life, and damage to property. Here's a guide to ensure you're ready when a storm approaches.
Safety Tips
Stay informed: Regularly check the National Hurricane Center's website or tune into local news channels for updates. The situation can change rapidly.
Evacuate when instructed: If local authorities recommend or order an evacuation, do so immediately. "Your property can be replaced; your life cannot," warns the governor.
Avoid flood waters: Never drive or walk through flooded areas. Just a few inches of moving water can knock a person down, and two feet can sweep away most cars.
Secure your home: Install storm shutters or board up windows, secure loose outdoor items, and ensure rain gutters are clear of debris.
Stay indoors: When the storm hits, stay away from windows and shelter in an interior room, closet, or hallway on the lowest level.
Essential Items to Have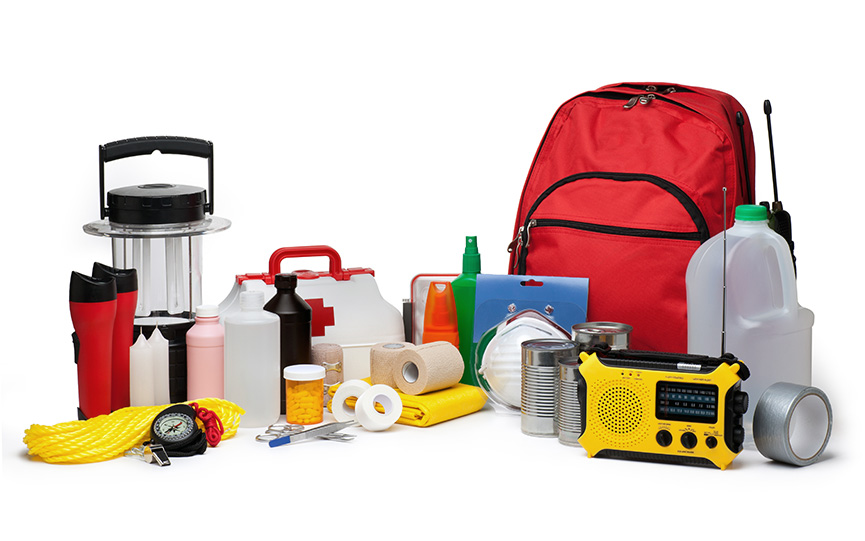 Water and food: Store a three-day supply of water (one gallon per person per day) and non-perishable food items.
Medications: Ensure you have a week's worth of any prescription and over-the-counter medications.
Flashlights and batteries: Avoid using candles due to the risk of fire.
Battery-operated radio: Stay updated with weather reports and emergency announcements.
First aid kit: Include bandages, antiseptics, and any personal medications.
Personal documents: Keep important documents like IDs, insurance policies, and bank records in a waterproof container.
Clothing and blankets: Pack a change of clothes and warm blankets in case of power outages.
Chargers: Have battery-powered chargers for your mobile devices.
Hygiene products: Stock up on sanitizers, wet wipes, and personal hygiene items.
Cash: Withdraw some cash as ATMs might not be working, and credit card systems may be down.
Weather experts have emphasized the importance of preparation. Dr. Janice Simmons from the Meteorological Institute states, "A well-prepared community is a resilient one. Knowing what to do before, during, and after a hurricane can make all the difference when seconds count."
Remember, while hurricanes can be destructive, taking the right precautions can significantly reduce risks. As the governor recently put it, "Preparation today can prevent panic tomorrow. Stay safe, stay informed, and take care of one another.