Looking for some of the best things to do in Florida?
We've got you covered!
Florida is full of adventure and unique places: from theme parks to sunken gardens, our famous beaches, historical cities, and hole-in-the-wall surprises, this state is great for any tourist or resident to explore!
Here we have put together 30 cool things to do in Florida. But be warned: they are spread across the state, so be prepared to travel a bit!
30 Things to do in Florida: The Ultimate Bucket List
Below we have included 30 of most fun things to do in Florida as well as some of the most unique things to do in Florida. Visit were and when you can, and keep in mind that these are in no particular traveling order! Just go and have fun exploring the sunshine state!
1. Devil's Den
This underground spring is one of the U.S.'s most prehistoric places, so of course we had to add it to your Florida bucket list! It is one of the best hidden gems in Florida!
The spring of Devil's Den is 120 feet in diameter and averages 72 degrees year around. With a depth of 54 feet, many people come here to snorkel, scuba dive, and even rent a cabin or park their RV for some overnight adventure!
Recreationally there are huge cabanas, charcoal grills, pavilions, lawn games and a heated swimming pool, so this spring is full of things you can enjoy!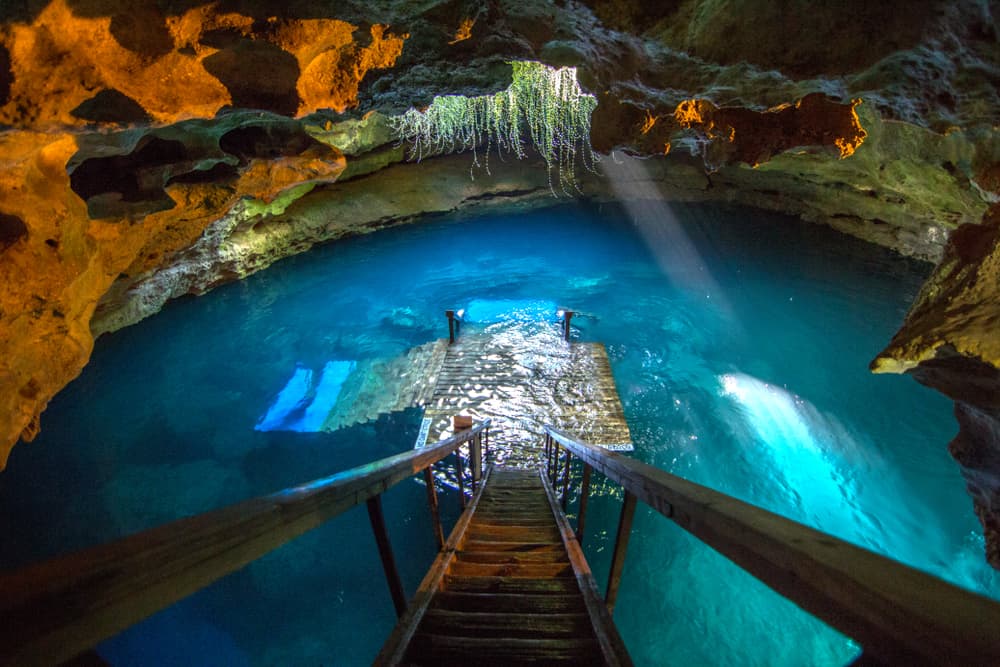 ---
2. Ginnie Springs
Ginnie Springs is a private park near High Springs, Florida and is located near the Santa Fe River. Known for its clear and cold water, this is one of the best things to do in Florida during a hot summer day!
There are accessible caverns with sand and limestone bottoms at this spring, and you can float your way around the springs on inner tubes, kayaks, paddle boards and more.
If interested you can also scuba or snorkle in "Florida's favorite freshwater dive" or camp bar by at the wooded acres for a full adventure!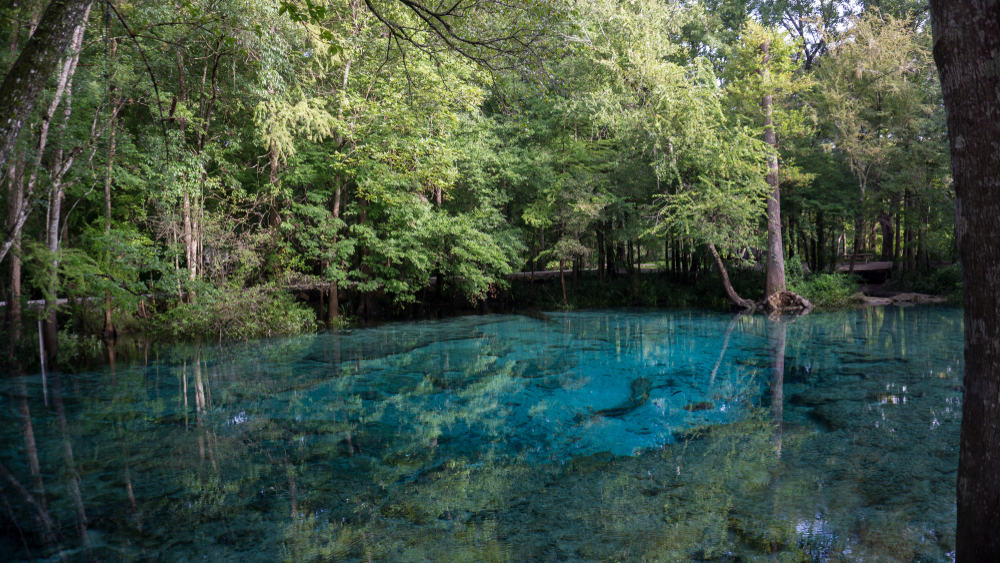 ---
3. Ringling Museum
One of the coolest things to do in Florida includes the Ringling Museum in Sarasota. This Museum is HUGE as it has a variety of different exhibits to explore.
From the John and Marble Ringling Museum of art, which displays antiques and modern works, to the Circus Museum at the Ringling, which is an interactive American circus museum, you can spend hours exploring here.
The Bayfront gardens are also gorgeous, and you can visit the Ca' d' Zan mansion on property! This is to say that this museum is massive (66 acres to be exact!) so give yourself time to marvel at everything!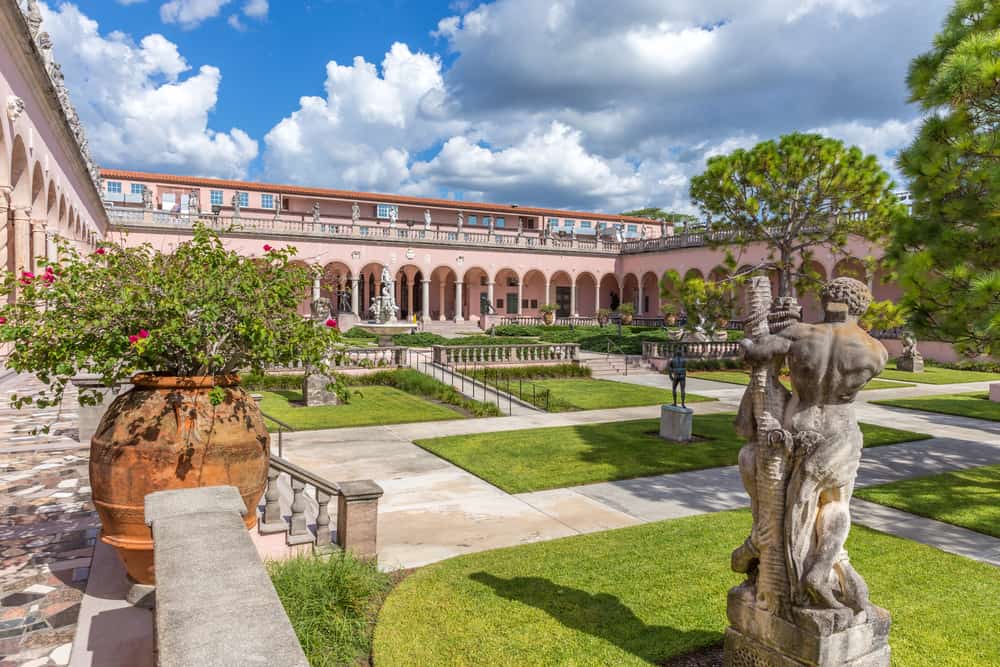 ---
4. Bok Towers
Florida is known for its nature and beautiful views on summer days, so it only makes sense to add gardens and sanctuaries to your Florida bucket list!
Bok Towers is a contemplative garden and bird sanctuary in Lake Wales, Florida. With 250 acres of vast plants, flowers, trees, and art, this place will leave you breathless.
It features a 205-foot tall Singing Tower with carillon bells, and you can also hike the Pine Ridge Trail or visit the Pinewood Estate if you're feeling adventurous! Just check out the visitor center when you first stop here!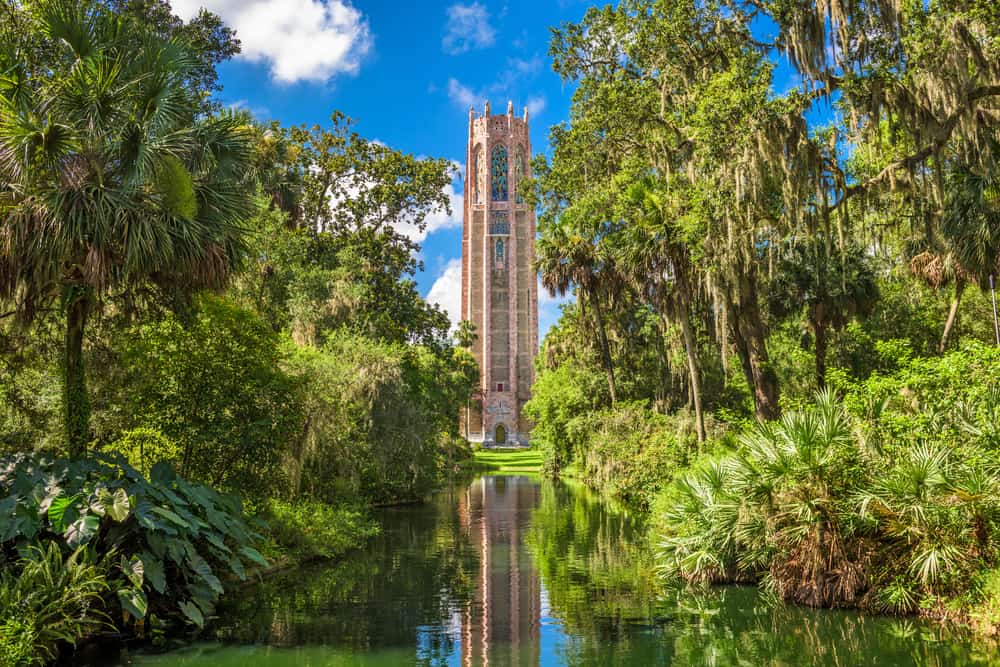 ---
5. Disney
Would it really be a Florida bucket list without Disney? Walt Disney World is one of the most famous things about Florida, and we highly recommend checking out these theme parks!
The four parks– Magic Kingdom, Hollywood Studios, Animal Kingdom, and Epcot– feature different rides and themes. With character meet and greets, fantastic food, shows, and rides around every corner, you're bound to have fun here!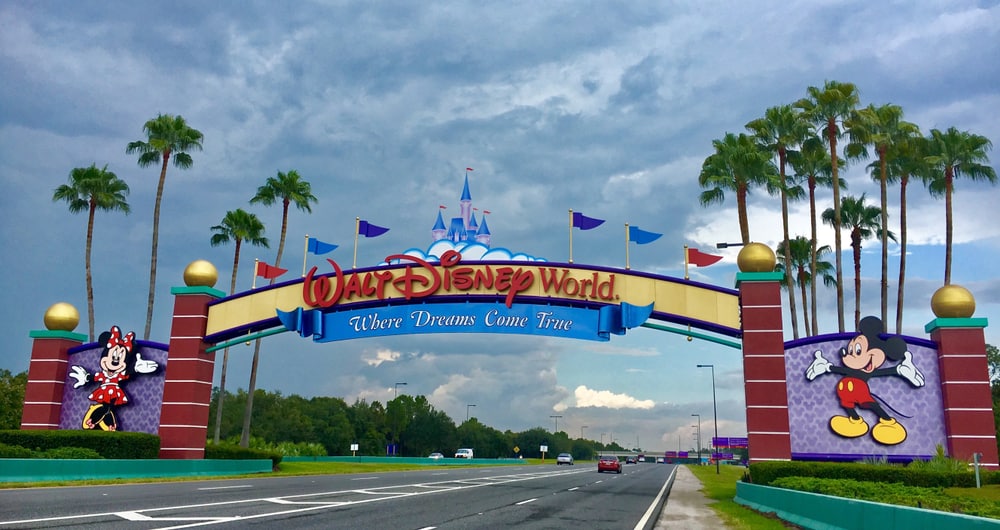 ---
6. Universal Studios
Often seen as Disney's "competitor" Universal Studios is another theme park in Orlando that is a cool place to visit in Florida, especially for those who love Marvel and Harry Potter!
Featuring thrill rides, Universal has three parks: Universal, Islands of Adventure, and Volcano Bay. The Wizarding World of Harry Potter is split between two parks and you can take the Hogwarts Express between the two!
For movie lovers alike, this theme park is one of the best things to do in Florida, as there is so much history and love for classic films throughout each park. And you can enjoy Citywalk before or after your adventure inside the parks!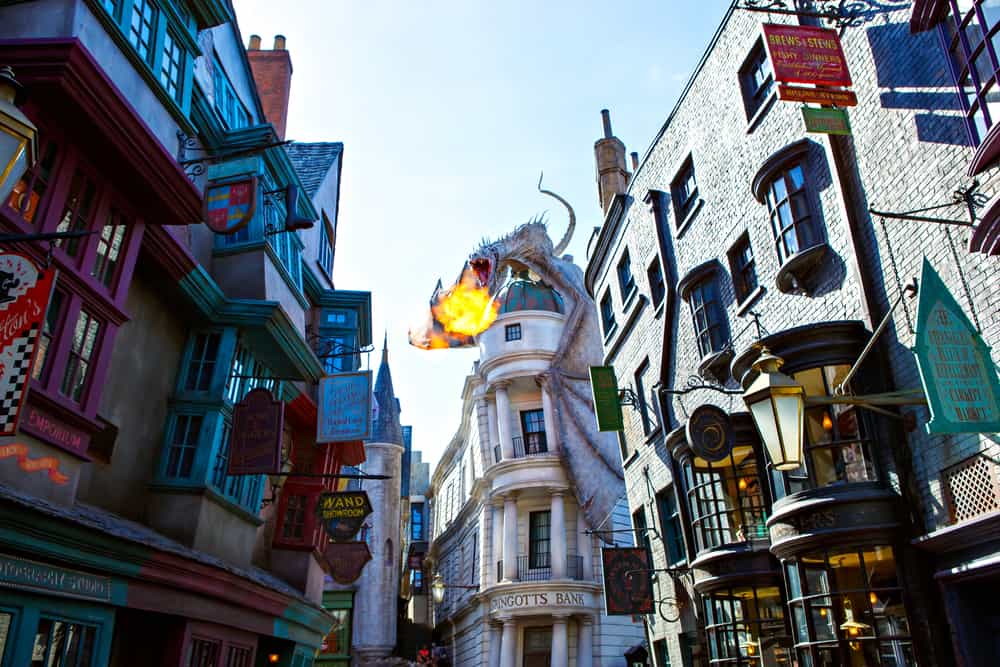 ---
7. Dome Houses in Florida
Close to Cape Romano Island (which is close to Marco Island) the Dome Houses are one of the most unique things in Florida to visit!
The Cape Romano Dome Houses are only accessible via water, and their offshore location catches the attention of many. 6 dome-shaped homes sit on stilts, surrounded by water.
These homes are abandoned. After being built in the 80's, the firm beach on which the domes were built eventually faded away and now the domes are surrounded by water, making them the perfect setting for wildlife and tall-tales. Make sure to check out the legends when you visit!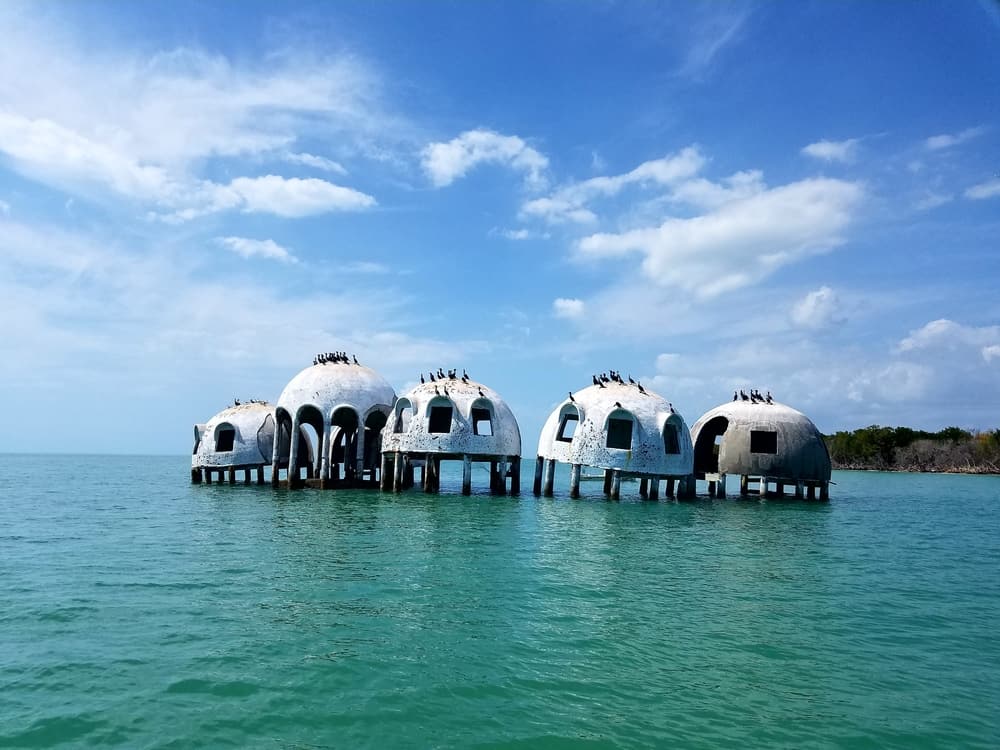 ---
8. Kennedy Space Center
The Kennedy Space Center is one of ten National Aeronautics and Space Administration field centers. Located in Merritt Island, this is one of the coolest things you can do in Florida!
At the space center you can meet an astronaut, see the Space Shuttle Atlantis, go through the U.S. astronaut hall of fame, and visit the rocket garden.
This center lets visitors get an up-close and hands-on view of humans in space. From exploring NASA's space shuttle program to discovering more about upcoming space exploration, the Kennedy Space Center is educational and fun.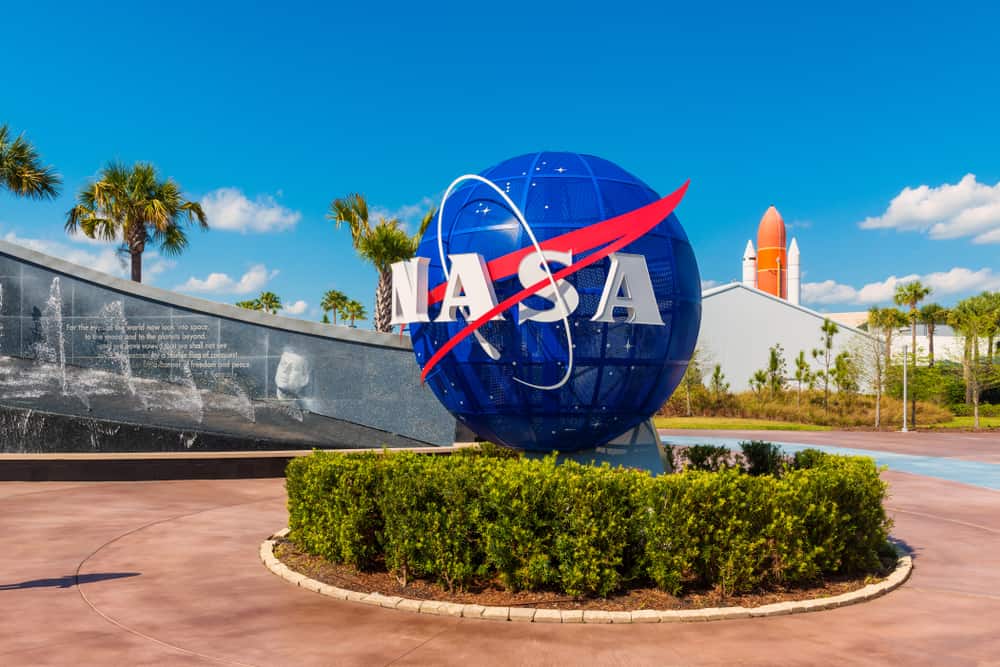 ---
9. Saint Petersburg Sunken Gardens
Located in Saint Petersburg, the Sunken Gardens is one of the most unique things to do in Florida, as there aren't many gardens like it (they are literally sunken! Below sea level!).
The Sunken Gardens are 4-aces of botanical gardens that have existed for more than a century. They are one of the oldest attractions in the U.S., let alone Florida.
This paradise located in the city is a great living museum that has a vast amount of tropical plants, meandering paths, waterfalls and more. The gardens also offer tours, special events, and horticultural programs if it interests you!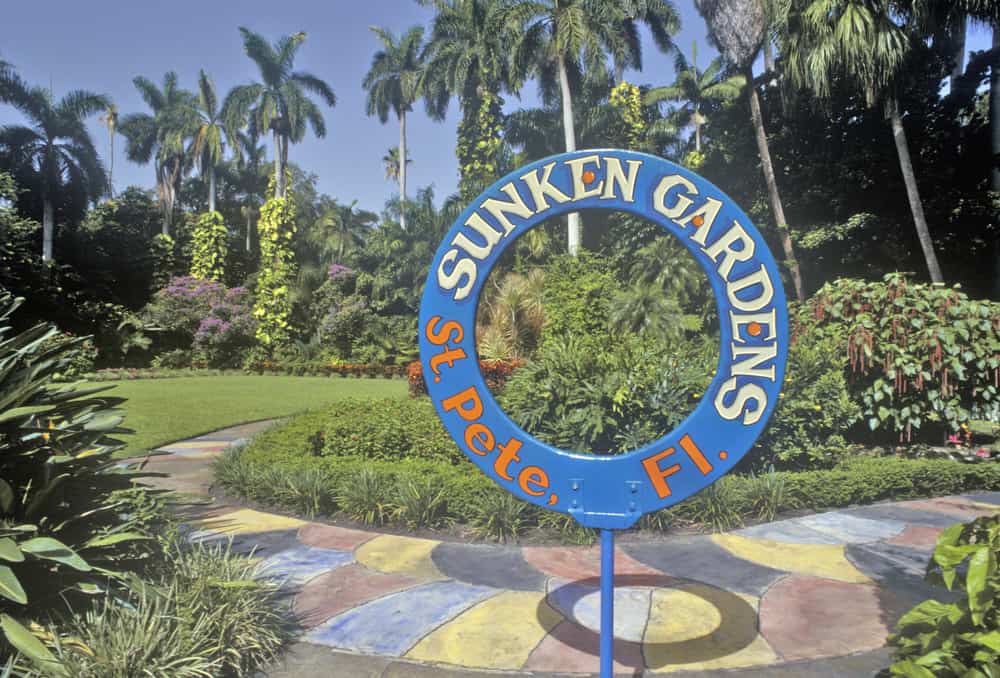 ---
10. Clearwater Beach
Would you really have a Florida bucket list if you didn't have a beach on it? Known for its stretch of soft, white sand, the calm waters of Clearwater draw tourists and residents in year round.
With a winding beachfront lined with restaurants, cafes, and Pier 60 (which has nightly festivals that feature street performers and craft vendors), this place is always busy!
From jet-skiing to parasailing and paddle boarding, many people love to spend hours on this beach and then retreat to the promenade for food, shopping, museums and more.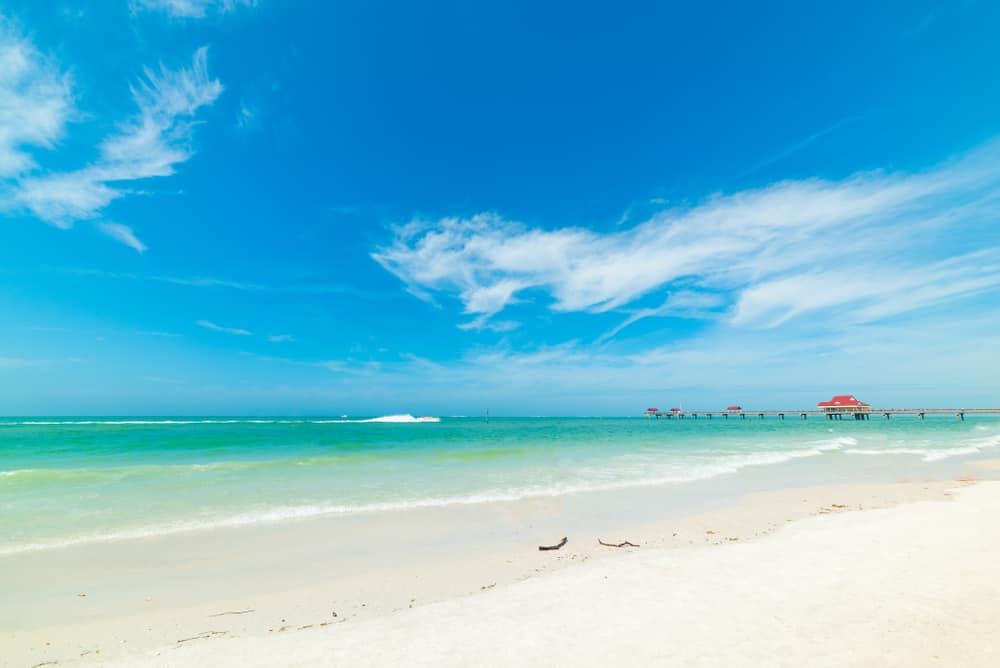 ---
11. Dry Tortugas National Park
It's strange to think of a National Park in Florida, but Dry Tortugas National Park is one of the most fun things to do in Florida!
Located along the Gulf of Mexico, east of Key west, the 7 islands of this park are surrounded by coral reefs ripe for exploration. Many beaches are popular, too!
Famously, Loggerhead Key has a lighthouse and is known for its sea turtles because Loggerhead Reef is nearby. And if you're feeling adventurous, you can check out Windjammer Wreck, which is the remains of a 1875 ship! It's perfect for scuba and snorkeling!
---
12. Castillo De San Marco in Saint Augustine
Saint Augustine is arguably one of the most historical cities in Florida, so of course we are adding it to your Florida bucket list!
The Castillo de San Marcos is the oldest masonry fort in the United States. Located on the western shore of Matanzas Bay, it is now a national monument!
With Spanish stones, this monument was built to protect and defend Spain's claims in the New World. While visiting you can explore rooms that once housed soldiers and prisoners, tour the courtyard and gun deck, and watch weaponry demonstrations while learning about its history!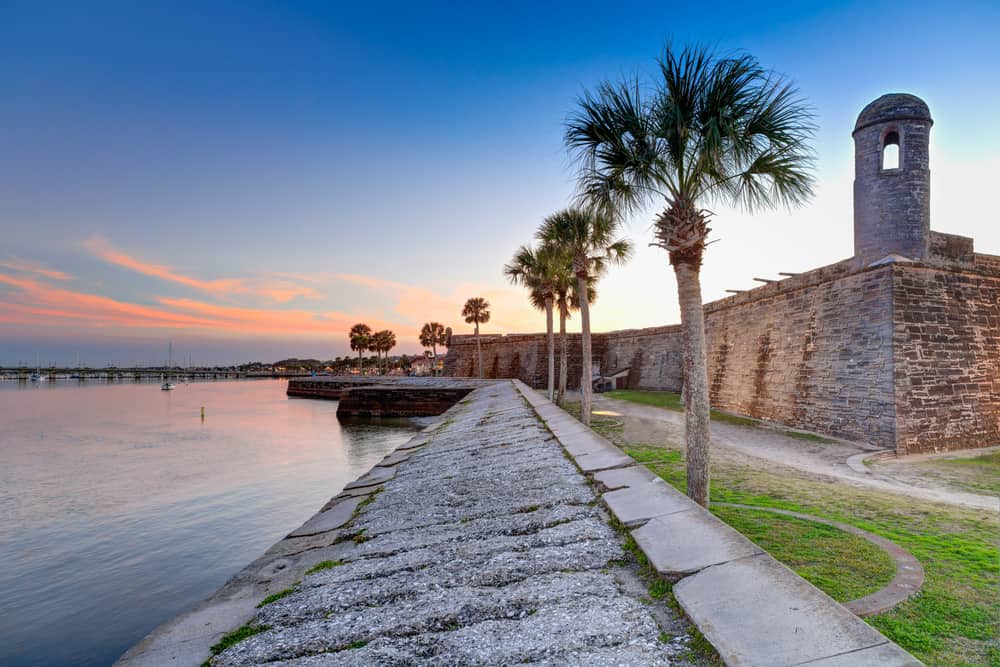 ---
13. See a NASCAR Race at Daytona International
Daytona beach is known for two things: the beach, and NASCAR! Of course we had to add this to our list of things to do in Florida!
Daytona International Speedway is a racetrack that opened in 1959, where it has been home to the Daytona 500, which is arguably one fo the most prestigious races in NASCAR history.
When you're not witnessing a famous event, though, you can also participate in speedway tours and enter the world of racing!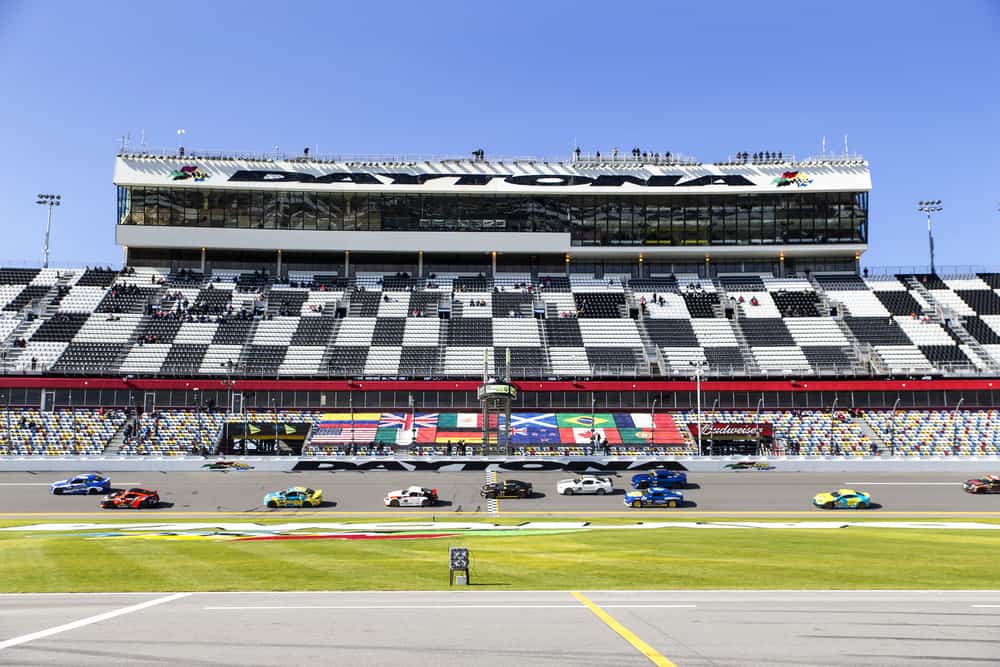 ---
14. Butterfly World
Located in Coconut Creek, Florida, Butterfly World is one of the most unique things to do in Florida because it is the largest butterfly park in the world!
Opening in 1988, this facility houses 20,000 live butterflies across 3 acres. But the best part is that it doesn't solely feature butterflies: there are also botanical gardens, a working butterfly farm and a research facility featured here!
Recently the park has expanded to include aviaries for tropical birds and a lorikeet center! The owners here are adamant about supporting the conservation of butterflies!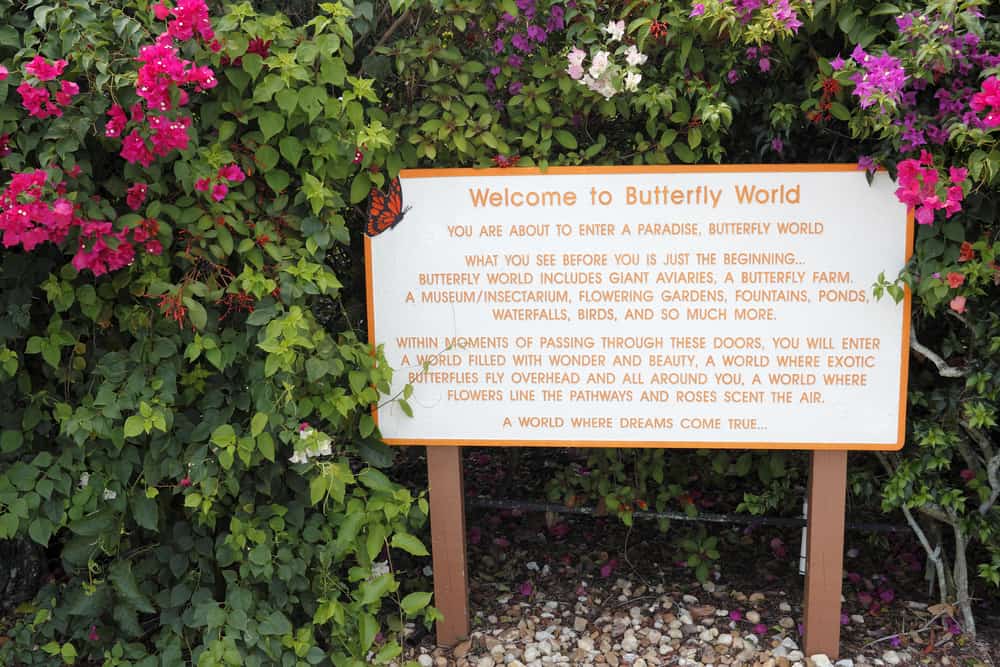 ---
15. Duval Street in Key West
Duval street is a downtown street in Key West, Florida, that runs from the Gulf of Mexico to the Atlantic Ocean. This is one of the coolest things to do in Florida, as it is full of adventure and iconic stops!
With its vibrant hole-in-the-wall bars, historical haunts, shops, galleries, and bars, there is not a dull moment on this street!
You can embark on bar crawls here, run with the bulls, go on a ghost tour, visit Hemingways house (which features 6-toed cats!) and eat famous Key Lime Pie all while enjoying the sun and nearby beaches!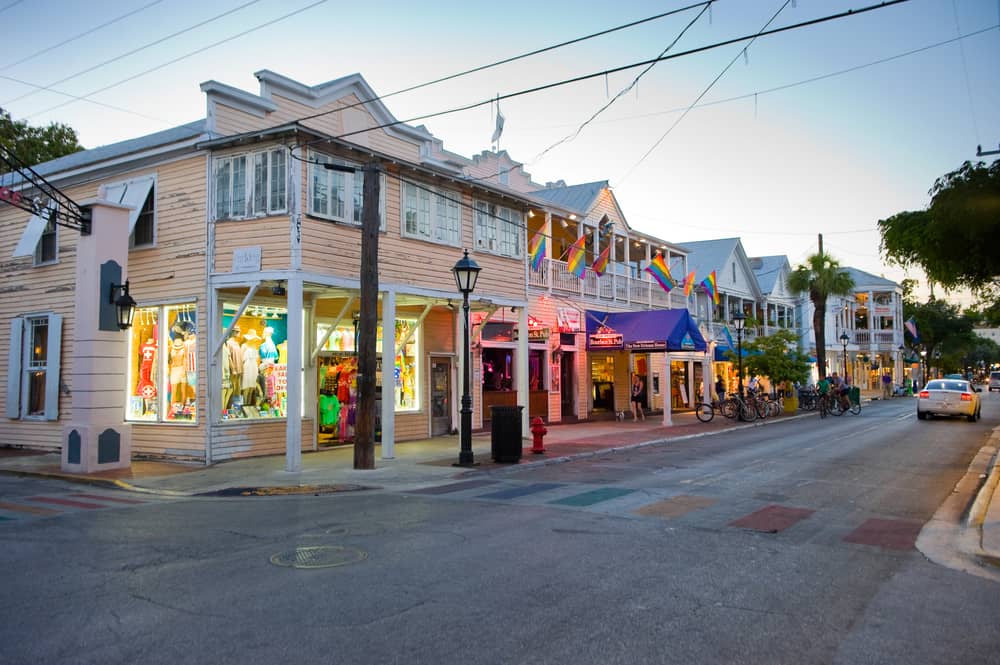 ---
16. Legoland
Legoland is another theme park in Florida that you can add to your Florida bucket list! This theme park is known for being family-friendly, as it focuses on the construction of Lego toys.
Here at Legoland, everything is designed to be like a Lego! The rides look like blocks and pieces, and the park is filled with displays of the famous bricks.
Better yet? There is an awesome hotel you can stay at to really immerse yourself with the brand! Staying here feels like you have shrunk down and are now a little Lego too! Just don't step on any.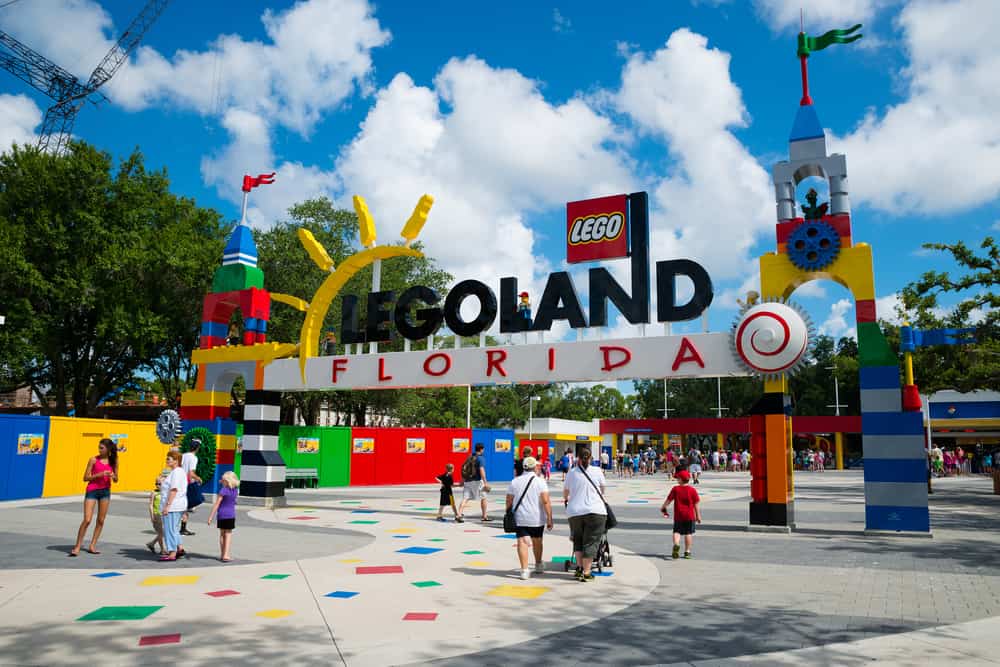 ---
17. Naples Botanical Garden
Of course we are adding more botanical gardens to your things to do in Florida itinerary! Florida has so many of them, and they're beautiful– especially the Naples Botanical Garden!
Naples Botanical Garden is a 170-acre paradise: stepping in here, you can see plants from all around the world with beautiful horticultural design and attention to sustainability!
Today, the garden welcomes over 220,000 guests per year to experience the education centers, shops, halls, themed gardens and flora that continue to grow.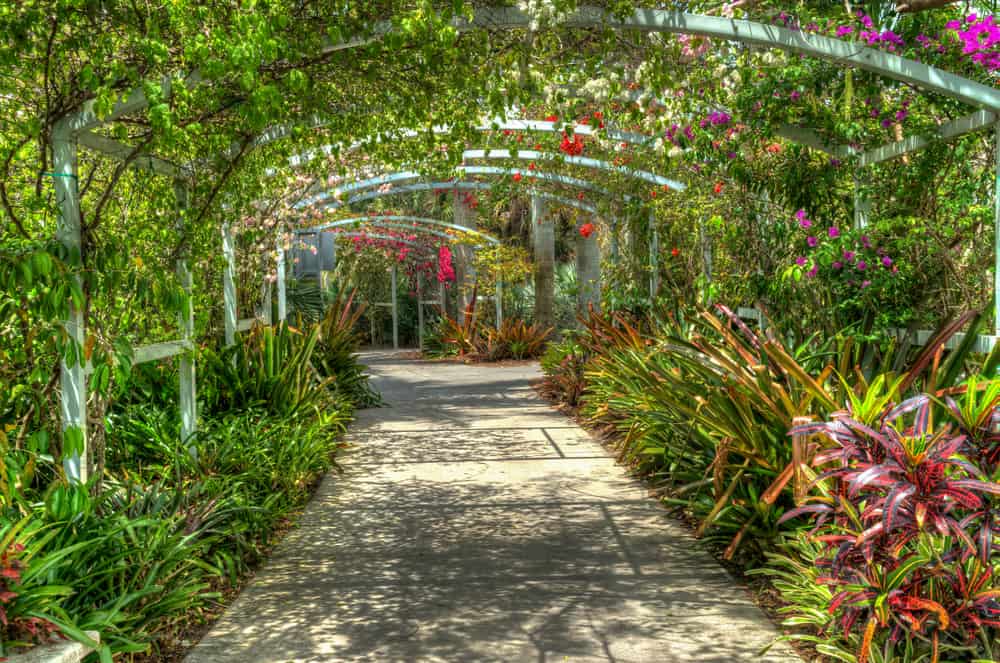 ---
18. The Dali Museum
The Dali Museum is one of the most unique things to do in Florida, and probably because Dali himself was so unique!
This museum houses the largest collection of Dali's work outside of Europe. Set on a waterfront setting, the architecture and exhibits of this museum calls people to St. Pete for this gorgeous experience.
Make sure to also check out the avant garden for a sense of tranquility and do not miss out on the building itself– the cafe is also cute, and the gift shop has so many unique souvenirs!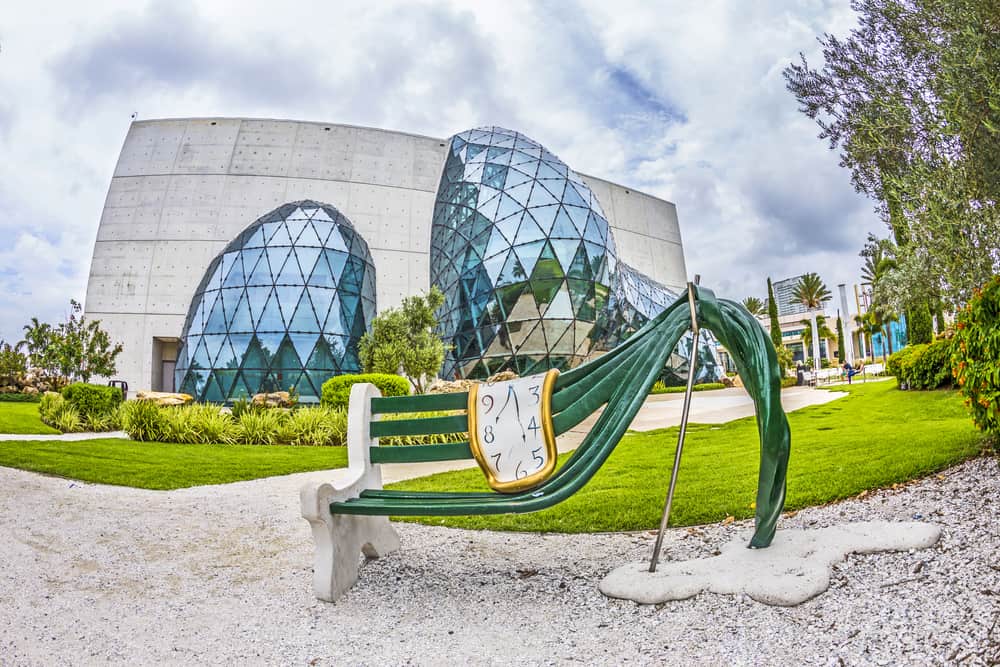 ---
19.Wynwood Walls
The Wynwood walls in Miami are some of the best things to in Florida! This unique outdoor destination features HUGE street murals from artists across the globe.
The walls are now considered a museum as they feature some of the greatest artists that have worked in graffiti and street art. People are coming from all over to experience this art.
You can take official tours here or just navigate the murals by yourself! You can also stop by the Kitchen and Bar to support local!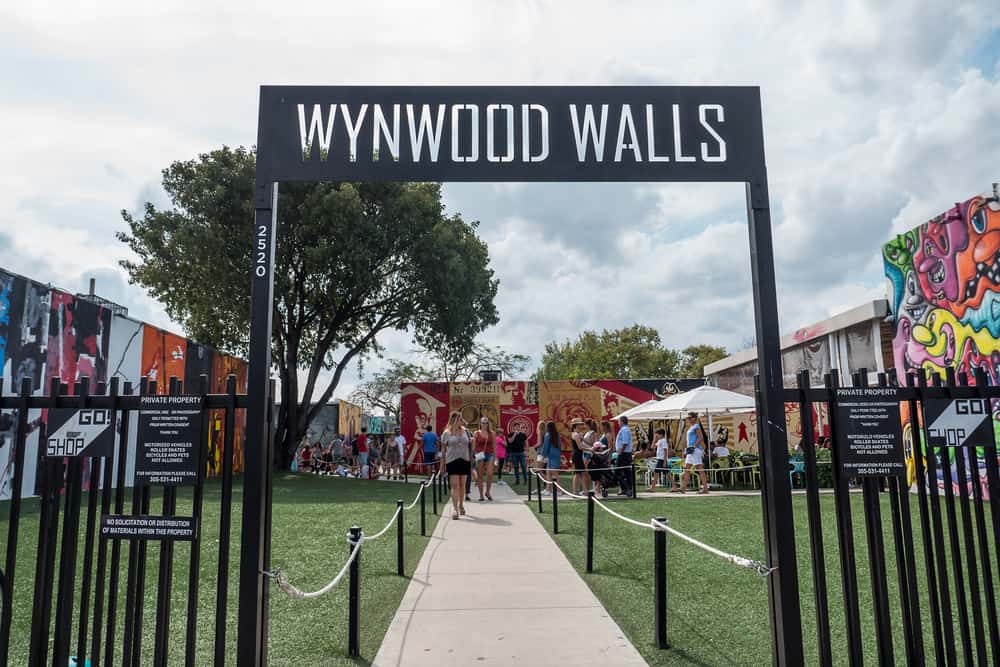 ---
20. Everglades National Park
Everglades National Park is a 1.5 mullion acre preserve that features wetlands on the southern tip of Florida!
Made up of coastal mangroves, marshes, flat woods and a variety of animal species, this is a fantastic thing to do in Florida, as you can drive through the everglades or take a boat out to enjoy the natural beauty.
Lots of hiking tails also help you navigate this beautiful park, and if you're lucky, you can see some endangered animals such as the Florida Panther and West Indian manatee! This is a great place to stop on your Florida bucket list.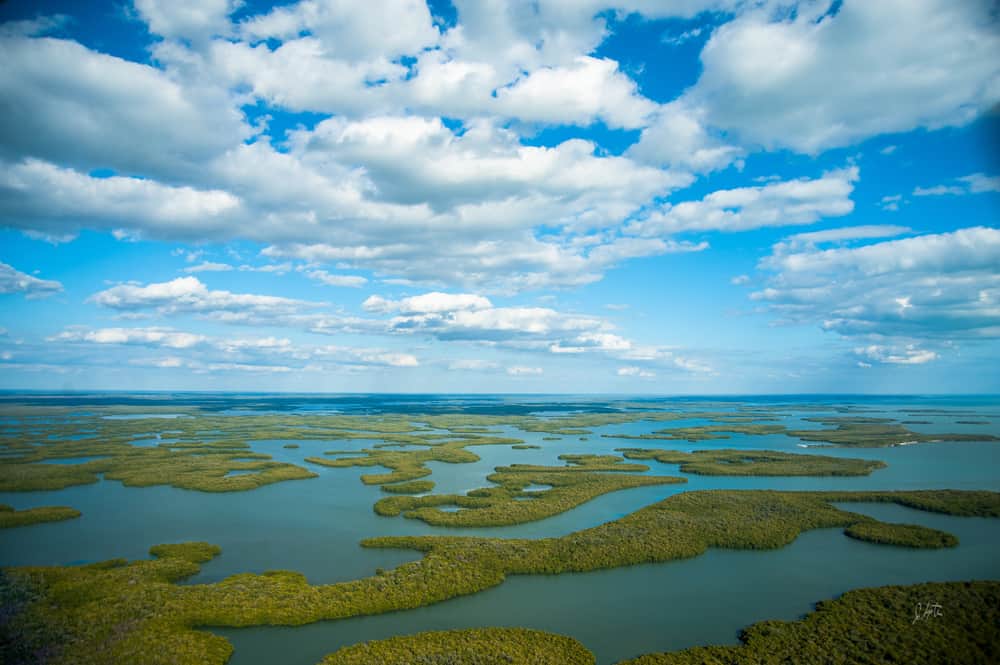 ---
21. Busch Gardens
Busch Gardens is a great addition to your Florida bucket list as it is a perfect combination of a zoo and theme park!
Busch Gardens Tampa Bay is an African themed theme park that is over 335-acres and features a variety of animals such as hippos, elephants, otters and more. You can even see some surgeries take place in the watch center of the animal hospital!
Aside from the animals, there are also shows and SO many thrill rides: known for it's high-speed coasters, you will love the adventure this park brings!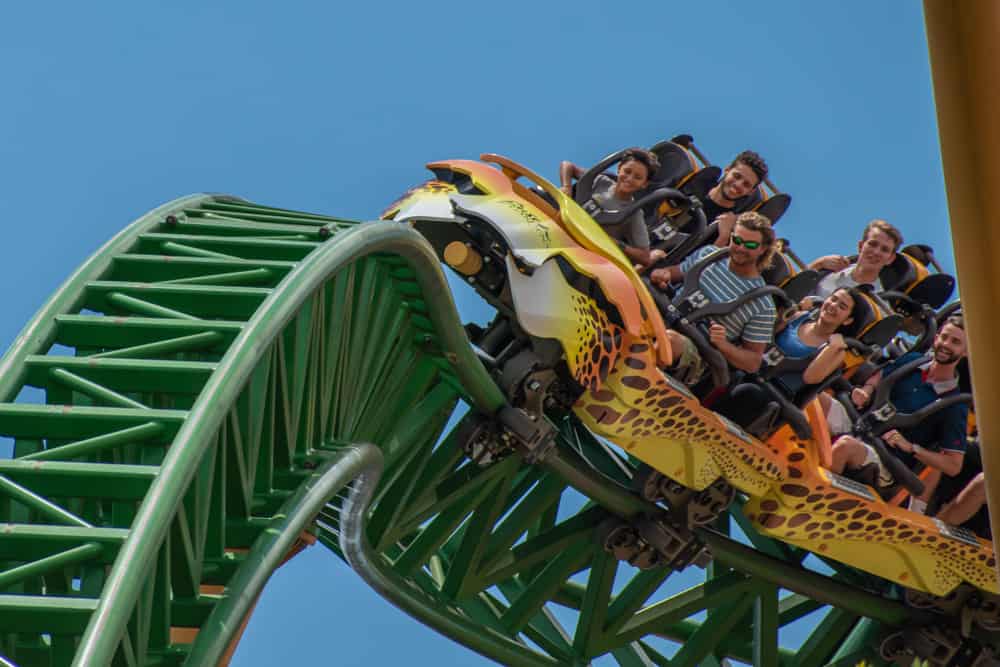 ---
22. Southernmost Point of the Continental
We've already talked about some things to do in Florida in regard to Key West (Duval Street!), but we are adding more to your Florida bucket list because there is so much to do here!
In particular, make sure to check out the Southernmost Point of the Continental United States. This is the lowest latitude of North American States and is anchored by a concrete buoy.
18 feet above sea-level, this is a popular destination and tourist attraction off of Whitehead Street. It is one of the most visited and photographed attractions in Florida!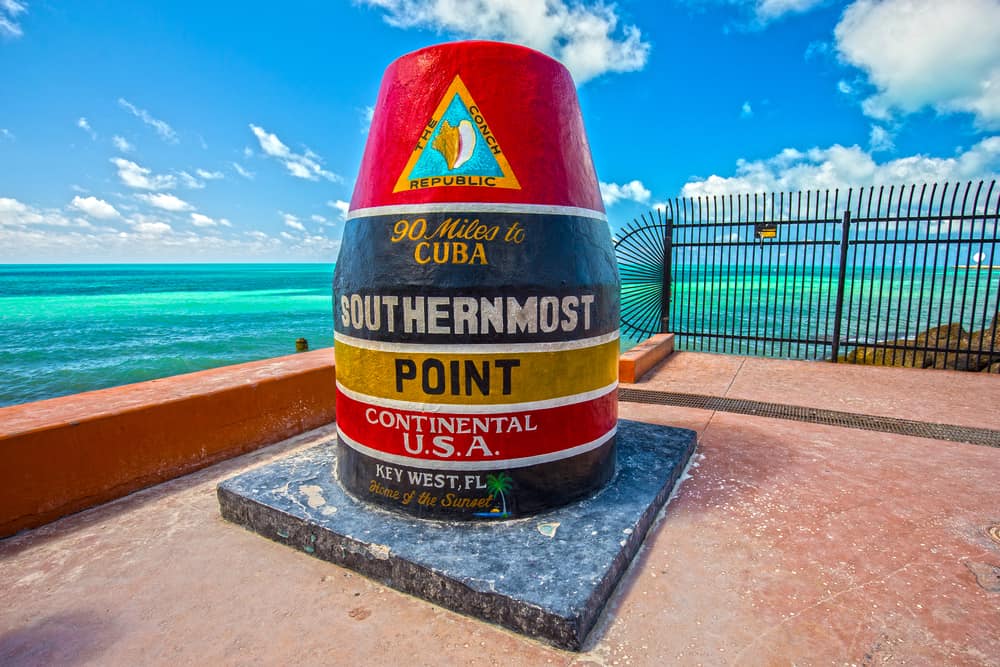 ---
23. Anna Maria Island
We are adding another beach to your list of things to in Florida! Anna Maria Island is a barrier island located on Florida's Gulf Coast.
It is well known for its broad beaches, such as Manatee Beach Park, and its small city is like a resort, lined with shops, galleries and restaurants.
With a wooden pier, and cute markets, lots of tourists love to explore the area that sells food, art, and jewelry in between their time on the sand and in the water!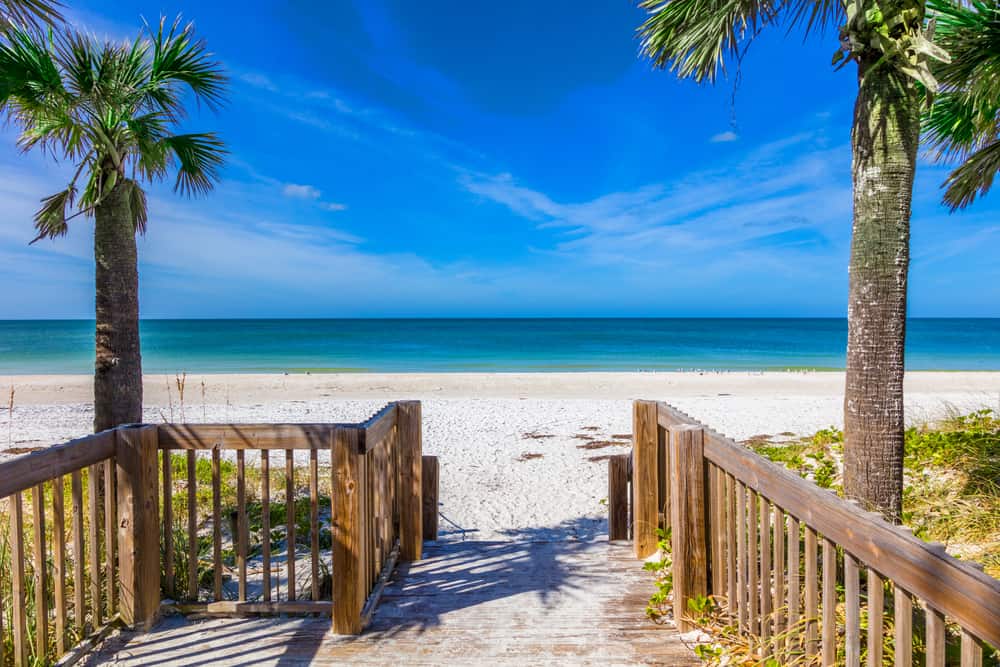 ---
24. Venetian Pool
The Venetian Pool is another cool things to do in Florida: it is a historical swimming pool located in Coral Gables and was completed in 1924!
Created across 4-acres, the pool has gone through several phases over the years, and has become a National Historical Place.
Occupying over 820,000 gallons of freshwater from arestain wells, this is the largest freshwater pool in the United States. It varies in depth (4-feet from 8 feet), features a waterfall, has a kiddy pool, bridges, grottos, cafes, and sandy areas!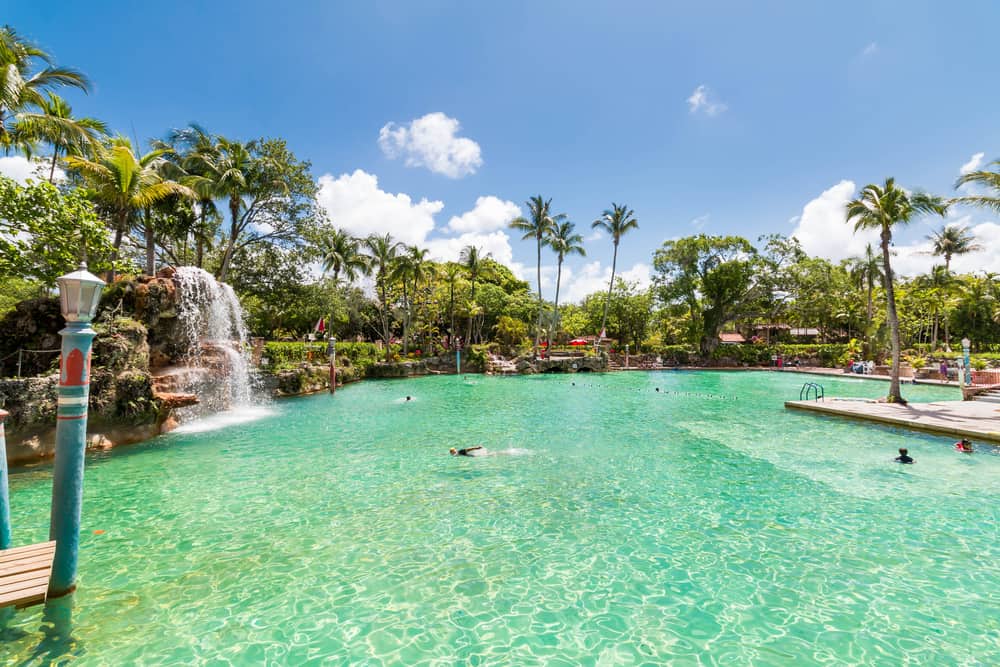 ---
25. Manatee Springs
Manatee Springs State Park is one of the few Florida State Parks that has a spring (Manatee Spring) flowing directly into the Suwannee River.
This spring features boardwalks beneath cypress forests and in the cooler months, you can spot manatees in the clear water. Other birds, mammals and fish are spotted year round.
From camping to tubing to walking the 32-mile Nature Coast State Trail, this park is full of adventurous things to do and explore, so therefore it is one of the most fun things to do in Florida!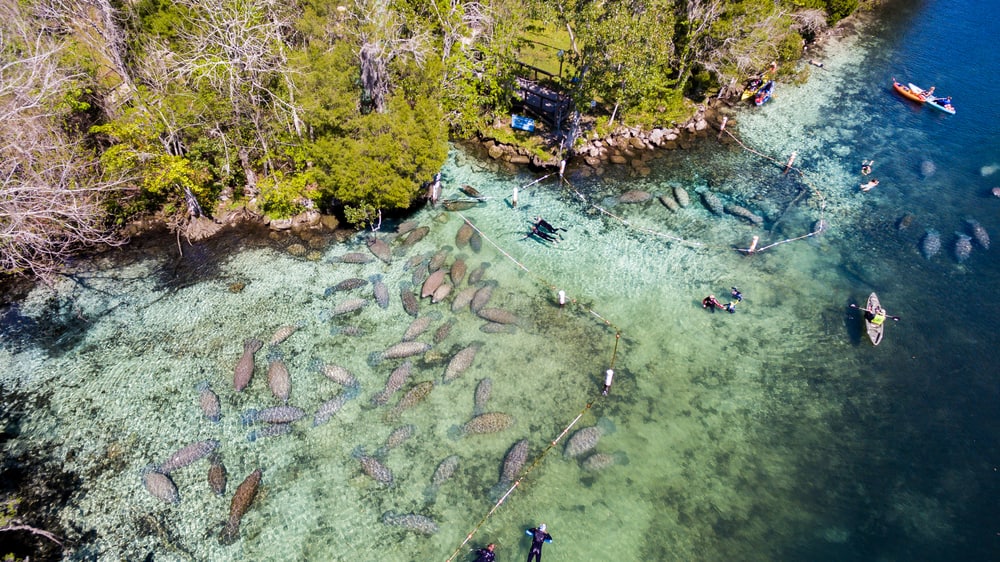 ---
26. Weeki Wachee: City of Live Mermaids
The 12,000 acre Weeki-Wachee preserve is one of most unique things in Florida because they have mermaids! Yes, live mermaids!
The Weeki Wachee Springs Park is one of the most commonly visited areas in Florida, as the springs feature cool, clear waters, slides, diving platforms, areas to sit and eat, and more.
Better yet, though, this city is known for its legend of mermaids: every day there is a live mermaid show, but if you're not feeling the fictional wildlife, you can go down the springs and onto the river to kayak and see more wildlife.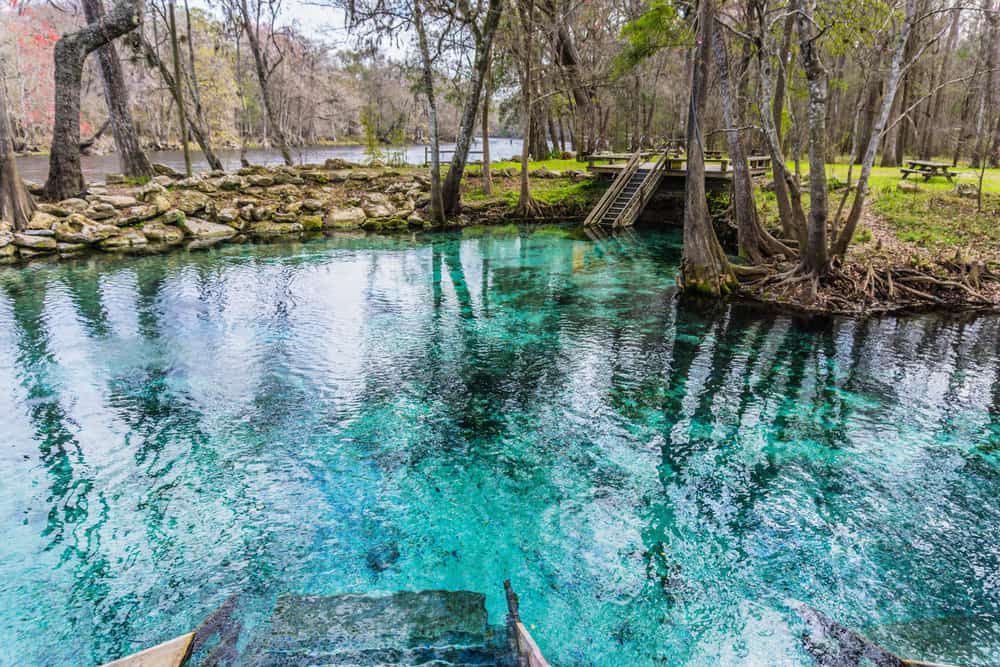 ---
27. Cassadaga
Cassadaga is one of those things in Florida that is so strange but so wonderful. This small community in Voluisa County, Florida is known of its psychics and mediums.
Known as the "Psychic Capital of the World," many travel far and wide just to experience the vibe and spiritualness of this area. The streets and small homes are quaint but provide a specific energy.
Between its medium, psychics and healers, the haunted hotels, and healing energy, this city is really a village that feels a world away from everything else. We recommend stopping by for a tour and a reading!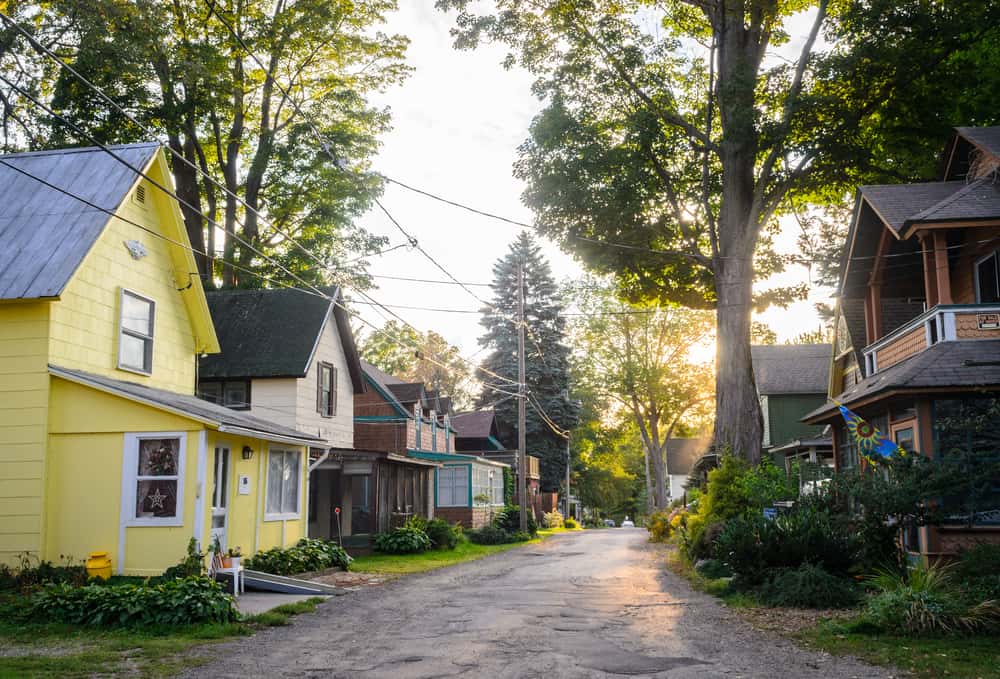 ---
28. Miami Marine Stadium
Located in Virginia Key, Miami, the Miami Marine Stadium was once one of the best things to do in Florida. Even though it hasn't been used in years, it is still a unique stop on your Florida bucket list!
Once used to host water sports and famous for its scenic views of Downtown Miami, this stadium is now abandoned. However, it is still worth a stop!
Today the entire concrete stadium still stands tall, slanting down toward the water with a folded plate roof, and every inch of it is covered in graffiti. There are claims for it to be haunted as a speed boat driver was killed on opening day, but you might just have to check it out for yourself when stopping to explore and take photos!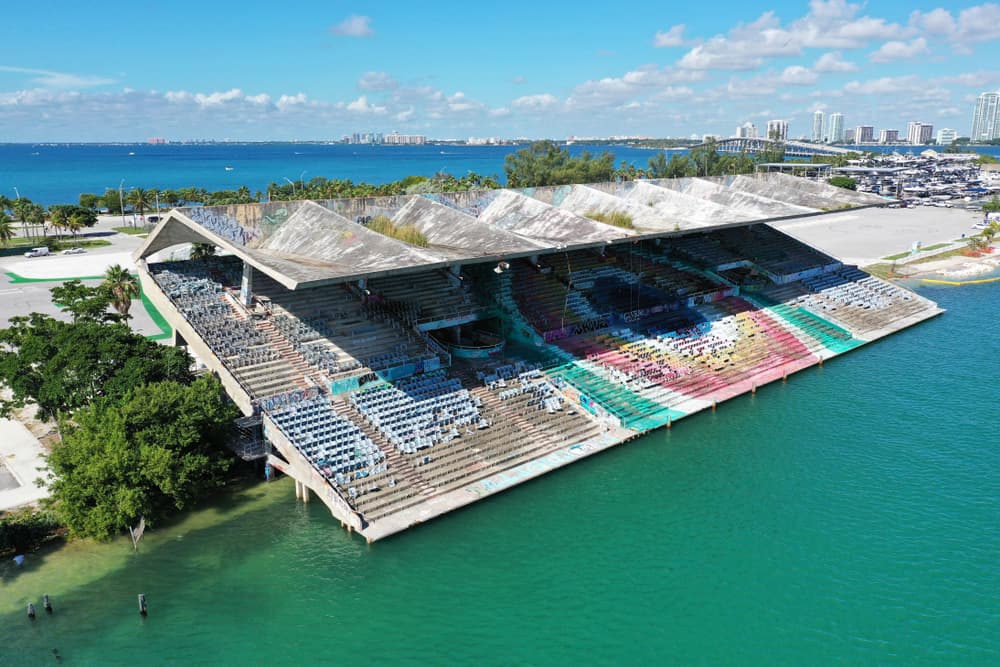 ---
29. Vizcaya Museum and Gardens
Previously known as Villa Vizcaya, the Vizcaya Museum and Gardens is the former villa and estate of James Deering and was built in 1916.
This National Historic Landmark is an experience and therefore we are adding it to your things to do in Florida itinerary as it is a unique cultural gem.
This Gilded Age estate on Biscane Bay is surrounded by 10 acres of gardens, mangroves, and rockylands. During your tours here you can do a food lab, discover what is in bloom near the Fountain Garden, and explore the estate's stunning architecture.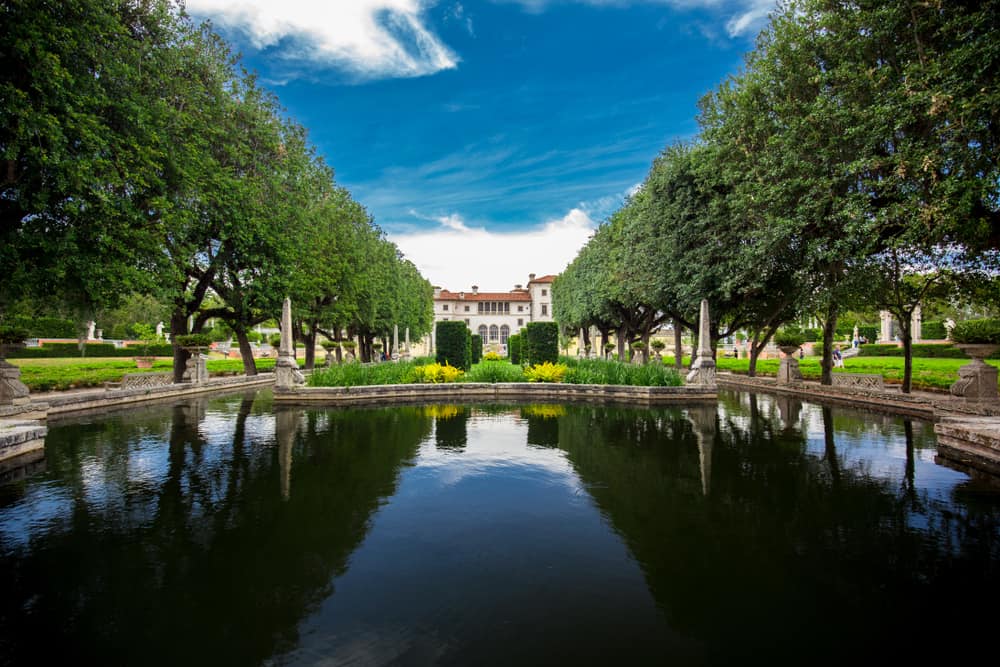 ---
30. Florida's Volkswagen Graveyard
One of the most unique things to do inFlorida includes going to the Florida's Volkswagen graveyard. Although this isn't an expected stop on any Florida bucket list, it is strange and fun!
Referred to as the "Disney World for Volkswagen enthusiasts!" this junk yard features vintage VWs and you an wander through a field of aging VWs, parts, and more.
With over 300,000 cars here, this graveyard is unique, cool for photo ops, and perfect for any car enthusiast!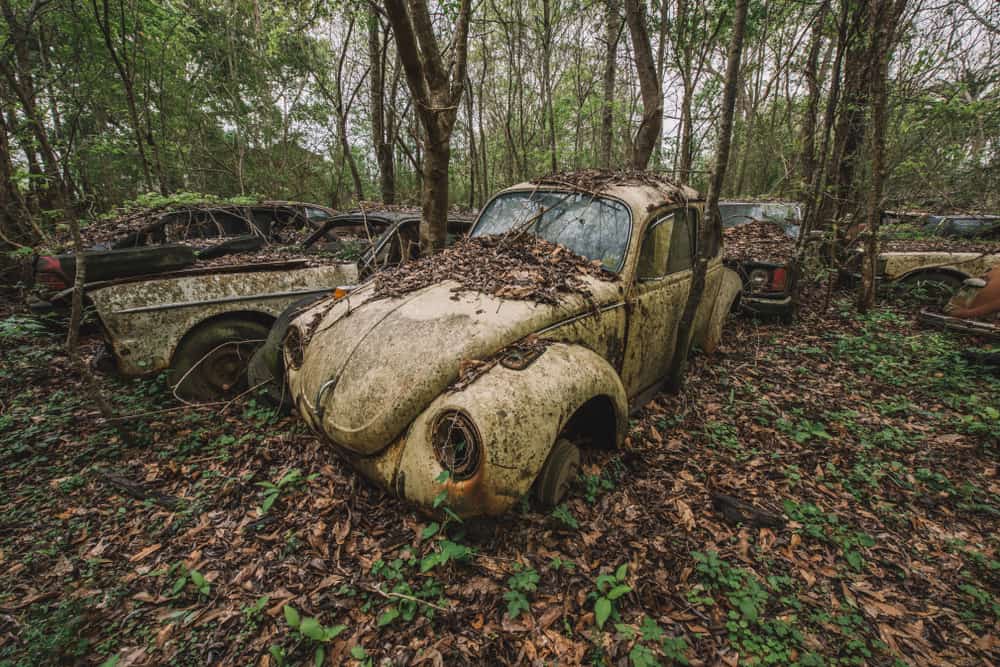 And there you have it: a Florida bucket list that is full of stops that are perfect for any tourist or resident alike. From unique places to a highly anticipated beach or theme park and all the natural beauty in between, Florida is not a dull state.
Go on and explore the sunshine state– we promise you won't be disappointed!
Article by: floridatrippers.com